Links of Special Interest
ATSNJ
Athletic Trainers' Society of New Jersey
DATA
Delaware Athletic Trainers' Association DATA
NYSATA
New York State Athletic Trainers' Association
PATS
Pennsylvania Athletic Trainers' Society
NATA
National Athletic Trainers' Association
EATA
Eastern Athletic Trainers' Association
BOC
Board of Certification
CAATE
Commission on Accreditation of Athletic Training Education
NATAPAC
National Athletic Trainers' Association Political Action Committee
NATA Foundation
National Athletic Trainers' Association Foundation
AT Risk
National Athletic Trainers' Association At Your Own Risk
NATA District 1
National Athletic Trainers' Association District 1
District 2 Athletic Training Websites
Click on each State to see more info on their CAATE accredited athletic training institutions!
NATA Convention
74th Clinical Symposia & AT Expo
On-Demand Aug. 1-Oct. 31, 2023
Other Related Associations
American Academy of Sports Dentistry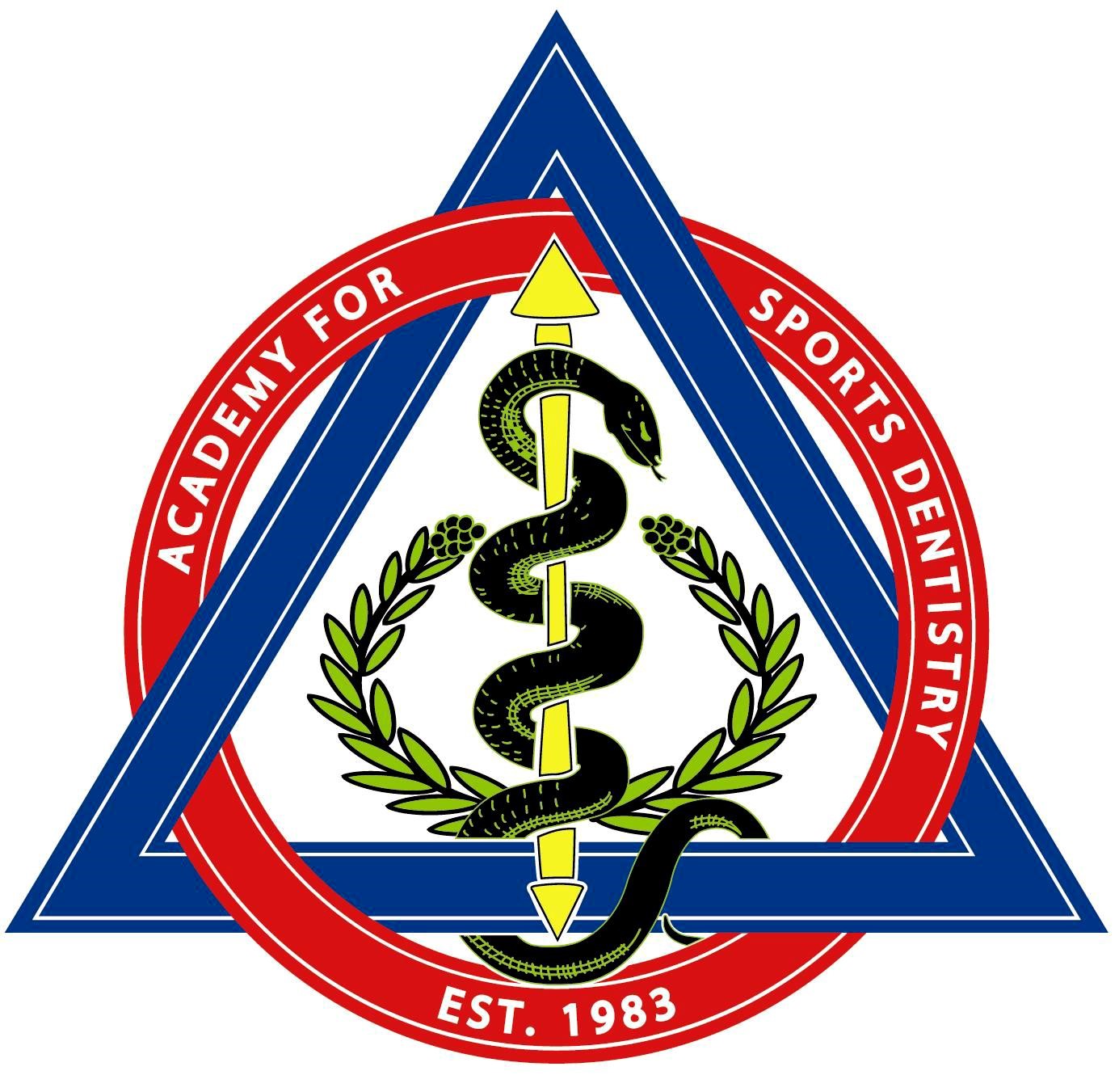 The Academy for Sports Dentistry was founded in 1983 in San Antonio, Texas, as a forum for dentists, physicians, trainers, coaches, dental technicians, and educators interested in exchanging ideas related to Sports Dentistry and the dental needs of athletes at risk to sports' injuries. Activities include the collection and dissemination of information on dental athletic injuries and the encouragement of research on the prevention of dental injuries to athletes.
American Academy of Orthopaedic Surgeons (AAOS)
Founded in 1933, the Academy is the preeminent provider of musculoskeletal education to orthopaedic surgeons and others in the world. Its continuing medical education activities include a world-renowned Annual Meeting, multiple continuing medical education (CME) courses held around the country and at the Orthopaedic Learning Center (OLC), and various medical and scientific publications and electronic media materials.
American Academy of Pediatrics
The mission of the American Academy of Pediatrics is to attain optimal physical, mental, and social  health and well-being for all infants, children, adolescents and young adults. To accomplish this, AAP shall support the professional needs of its members.
American College of Sports Medicine
ACSM advances and integrates scientific research to provide educational and practical applications of exercise science and sports medicine.
American Medical Association
Founded in 1847, the American Medical Association (AMA) is the largest and only national association that convenes 190+ state and specialty medical societies and other critical stakeholders. Throughout history, the AMA has always followed its mission: to promote the art and science of medicine and the betterment of public health.
As the physicians' powerful ally in patient care, the AMA delivers on this mission by representing physicians with a unified voice in courts and legislative bodies across the nation, removing obstacles that interfere with patient care, leading the charge to prevent chronic disease and confront public health crises, and driving the future of medicine to tackle the biggest challenges in health care and training the leaders of tomorrow.
American Medical Society for Sports Medicine
The American Medical Society for Sports Medicine (AMSSM) was formed in 1991 to fill a void that has existed in sports medicine from its earliest beginnings. The Founders, most recognized and expert sports medicine specialists, realized that while there were several physician organizations which supported sports medicine, there was not a forum specific for primary care non-surgical sports medicine physicians.
AMSSM provides a forum to foster professional relationships among sports medicine physicians to advance the discipline of sports medicine through education, research, advocacy and excellence in patient care.
American Society of Biomechanics
The American Society of Biomechanics (ASB) was founded in October 1977 by a group of 53 scientists and clinicians. The mission of the ASB is to foster the advancement, communication, and application of biomechanics to benefit society.
Association for Applied Sport Psychology
AASP is the premier association that ensures every performer has the resources to strengthen their inner edge through the advancement and application of excellence in mental performance and mental health. To do that we cultivate an inclusive field of Certified Mental Performance Consultants® (CMPC), licensed mental health professionals, educators, and researchers. Because when we research, train, and serve performers' complete mental needs, we elevate their ability to perform and thrive.
Association for Athletic Training Education
Our mission is to provide a community that serves as a responsive and progressive voice to advance the athletic training profession through education.
The AATE will be the premier voice and resource for athletic training education programs.
AT Your Own Risk
AtYourOwnRisk.org is a website aimed to educate employers, workers, legislators, school administrators, parents and student athletes about the value athletic trainers bring to the field, office and to everyday life. Developed by the National Athletic Trainers' Association in 2016, At Your Own Risk's mission is to educate, provide resources and equip the public to act and advocate for safety in work, life and sport. Without an athletic trainer on your team, you are left to face the inherent safety risks of living, working and engaging in physical activity all on your own. By employing an athletic trainer, you provide a safer approach.
Board of Certification
The Board of Certification is first and foremost a credentialing agency. We take that responsibility very seriously. We protect the public and help ensure excellent care. We are also advocates for the profession. We see the very real difference that Athletic Trainers can make in the lives of their patients and the incredible value they offer to employers. It's not only our vision to help them, it's our mission.
College Athletic Trainers' Society
The College Athletic Trainers' Society (CATS) is founded to provide high quality care to our student-athletes; to foster a close working relationship with organizations whose interests are to promote intercollegiate athletics; and to address the needs and concerns of full-time head and assistant athletic trainers at colleges and universities.
Commission on Accreditation of Athletic Training Education

The Commission on Accreditation of Athletic Training Education (CAATE) is a 501(c)(3) non-profit organization serving the public and profession by establishing and ensuring compliance with accreditation standards that facilitate quality outcomes, continuous improvement, innovation and diversity to enhance athletic training education.
Eastern Athletic Trainers' Association
The Eastern Athletic Trainers' Association was first formed in January 1949 when a few athletic trainers in the northeast decided to gather and share information. Today, the EATA encompasses all members of the National Athletic Trainers' Association who reside in either District 1 or District 2. The EATA holds an annual meeting and provides scholarships and research opportunities for students and certified athletic trainers who are members.
Health Professions Network
The HPN is a volunteer-run association representing health care professional associations interested in interdisciplinary communication, discussion, and collaboration. Participants meet at least annually to discuss issues relating to health care and to serve as a forum for interdisciplinary problem solving and preparation for the future practice of health care.
International Federation of Sports Medicine
The International Federation of Sports Medicine / Fédération Internationale de Médécine du Sport (FIMS) was established in 1928, shortly after the first Olympic Games as we know them today had been held. Physicians from eleven countries founded the "Association Internationale Médico-Sportive" (AIMS), the name was later changed.
Today, FIMS is a structured and well-organised international association, strongly committed to the promotion and development of Sports Medicine throughout the world. FIMS is home to four Continental Sports Medicine Associations and 117 National Sports Medicine Associations worldwide, uniting 125.000 sports physicians from 117 countries. Recognised by the IOC, the IPC and an Associate Member of SportAccord, FIMS actively networks and links with all relevant international sports and political organisations. The purpose and administration of FIMS is clearly set out in its Statutes and By-Laws.
FIMS' educational function is strongly promoted through its courses (Team Physician Development Courses and more recently further course models) and pubications (FIMS Team Physician Manual), regional and international events, a biannual World Congress etc., and the publication of clinical scientific information related to sports medicine (FIMS Position Statements).
Korey Stringer Institute
The mission of the Korey Stringer Institute is to provide research, education, advocacy and consultation to maximize
performance, optimize safety and prevent sudden death for the athlete, warfighter and laborer.
National Association for Health and Fitness
The National Association for Health and Fitness (NAHF) was founded in 1979 by the President's Council on Physical Fitness, Sports and Nutrition and has as its vision that America shares in the social, economic, health and environmental benefits that come from living an active lifestyle. Our mission is to improve the quality of life for all individuals in the United States by promoting physical fitness, sports and healthy lifestyles. We also champion environmental and policy support for active living and encourage and share innovation in the United States. NAHF values active living (integrating physical activity into daily lives), community involvement and leadership development for all social sectors, promoting quality physical education in our schools, developing workforce health promotion programs and active-aging programs. With our focus on the states, NAHF "bridges the gap" between federal and local action and unites researcher and community practitioner.
NATA Political Action Committee
NATAPAC empowers members to support elected officials or candidates who champion policy advancing the athletic training profession. Through NATAPAC, members are able to help shape the political environment and educate federal legislators on the significant contributions that athletic trainers make as healthcare providers across our nation.
NATA Research & Education Foundation
The NATA Research and Education Foundation is the philanthropic arm of the National Athletic Trainers' Association (NATA). The Foundation champions research, supports education, and enhances knowledge to optimize the clinical experience and outcomes within the diverse patient populations served by the athletic training profession.
National Academy of Kinesiology
The dual purpose of the Academy of Kinesiology shall be to encourage and promote the study and educational applications of the art and science of human movement and physical activity and to honor by election to its membership persons who have directly or indirectly contributed significantly to the study and/or application of the art and science of human movement and physical activity.
National Academy of Sports Medicine
At the National Academy of Sports Medicine (NASM), our mission is to provide world-class fitness professionals with the knowledge and tools to transform lives. We help personal trainers, coaches, their clients and anyone with a passion for fitness live healthier and happier lives.
National Association of School Nurses
School nursing, a specialized practice of nursing, protects and promotes student health, facilitates optimal development, and advances academic success. School nurses, grounded in ethical and evidence-based practice, are the leaders who bridge health care and education, provide care coordination, advocate for quality student-centered care, and collaborate to design systems that allow individuals and communities to develop their full potential.
National Athletic Trainer's Association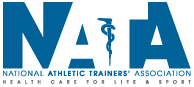 Athletic training encompasses the prevention, examination, diagnosis, treatment and rehabilitation of emergent, acute or chronic injuries and medical conditions. Athletic training is recognized by the American Medical Association (AMA), Health Resources Services Administration (HRSA) and the Department of Health and Human Services (HHS) as an allied health care profession.
National Strength & Conditioning Association
Founded in 1978, The National Strength and Conditioning Association (NSCA) is a nonprofit association dedicated to advancing the strength and conditioning and related sport science professions around the world.
The NSCA exists to empower a community of professionals to maximize their impact through disseminating evidence-based knowledge and its practical application by offering industry-leading certifications, research journals, career development services, networking opportunities, and continuing education. The NSCA community is composed of more than 60,000 members and certified professionals throughout the world who further industry standards as researchers, educators, strength and conditioning coaches, performance and sport scientists, personal trainers, tactical professionals, and other related roles.
Nicholas Institute of Sports Medicine and Athletic Trauma
Welcome to the Nicholas Institute of Sports Medicine and Athletic Trauma (NISMAT), a world-renowned research, teaching, and treatment center. Established at Lenox Hill Hospital in 1973, NISMAT was the world's first hospital-based facility committed solely to the study of sports medicine, and has since played a key role in advancing the field, as well as redefining its focus. Once perceived as a discipline concerned only with repairing athletes' traumatic injuries, sports medicine is now recognized as a science that expands the understanding of the relationship between exercise and fitness at all levels, across every age group. Whether you're a medical practitioner or a patient, a professional athlete–or a weekend one, an occasional jogger or a marathon runner, woman or man, adolescent or octogenarian, NISMAT brings you the most comprehensive and current medical information and references available. Here, you'll learn about injury treatment and prevention. Training tips and exercise programs. Physical therapy, sports physiology, nutrition, and so much more.
Rheumatoid Arthritis Support Network
The Rheumatoid Arthritis Support Network (RASN) is dedicated to providing up-to-date information and resources for rheumatoid arthritis patients. Our goal is simple. We want RA patients to know their options and fully understand their diagnosis. You can take steps, right now, to improve symptoms and your quality of life.
If you've been diagnosed with rheumatoid arthritis (RA) or are being tested for this condition, you may have been told that your treatment choices are limited. Many patients suffer from daily pain, inflammation, and growing medical costs without fully understanding their condition. For patients that have experienced RA symptoms for years, it may seem difficult or even impossible to reduce daily pain.
Thankfully, doctors have greatly improved treatment options for patients in the past few years. We now have a much better understanding of RA, including how it evolves into such a dangerous condition over years of constant inflammation. This means new therapies, medications, and healthy living choices are now being used in RA treatment.
Our team is committed to providing information and resources for patients with RA and individuals who are experiencing arthritis-like symptoms. We want to help you get the best care possible.
Sports Trauma and Overuse Prevention
To help keep young people in the game for life, AOSSM and NCYS have teamed up to present STOP (Sports Trauma and Overuse Prevention) Sports Injuries. Check out our helpful evidence-based tip sheets to learn about how to keep youth athletes safe while playing sports.
Youth Sports Safety Alliance
Convened in 2009 by the National Athletic Trainers' Association, the Youth Sports Safety Alliance is comprised of nearly 290 members ranging from parent advocate groups, research institutions, professional associations, health care organizations, and youth sports leagues. YSSA has one goal; make America's sports programs safer for young adults.
YSSA has created a National Action Plan to give specific guidance to policymakers about the steps that will accomplish that goal. Organized sports bring health benefits to children but the lure of college scholarship or a future professional sports career may tempt kids to ignore pain and injuries, with the result of lifelong injuries or even worse. To protect one of America's most treasured traditions – amateur and professional sports – we must also assure that they are played safely and that when inevitable injuries do occur, someone knows what to do.
Safety measures are not costly when compared with the tens of thousands – even hundreds of thousands – of dollars spent on sporting events. The investment in a healthy future for student athletes will pay dividends in better students, reduced medical bill and lives free from pain.
World Federation of Athletic Training & Therapy
The concept of a global organization representing athletic training began in 1998 in Dallas, Texas, when National Athletic Trainers' Association (NATA) President Kent Falb and the NATA Board of Directors ordered a study "to examine the education, credentialing, and development" of athletic training worldwide. At that time, athletic training/athletic therapy, as we knew it, existed only in North America.  The United States and Canada had the only formalized educational programs and structured credentialing processes for athletic trainers and therapists.  Other countries had practitioners providing medical care to athletes but those providers included nurses, physiotherapists, massage therapists, and others.
The World Federation of Athletic Training & Therapy (WFATT) was formed in 2000, at a June meeting in Los Angeles, California.  Under the leadership of the NATA and Canadian Athletic Therapists Association (CATA), the primary purpose was to provide a forum for health care professionals to exchange ideas, treatment techniques, and knowledge.  Dr. Michael Ferrara (NATA) was the first President from 2000 – 2005.  
The vision was to be "an organization of associations whose vision to improve healthcare for athletes and physically active individuals".  That vision continues today, although, based on decisions made at a 2016 strategic planning, the vision was modified to state "Athletic Training & Therapy will be recognized as an essential part of multidisciplinary healthcare teams worldwide".  The previous vision later reflected as a mission statement: "The World Federation of Athletic Training and Therapy provides leadership to advance the international interests of its members for the common goal of optimal health care for physically active populations". The subtle changes on the vision and mission represent a maturing of the profession worldwide among the member organizations.
It is the mandate of the WFATT to be the voice and face of Athletic Therapy and to be an advocate for the profession with other international organizations such as the International Olympic Committee, Federation International de Medicine Sportive commonly known as FIMS, the European Federation of Sport Medicine Associations, the Asian Federation of Sport Medicine and even the United Nations and UNICEF.
The WFATT continues to be the leader in the introduction of athletic training and therapy to the world. The organization continues to work with our current members and to mentor future members to promote the profession globally.